Even Britney Spears needs a day off from getting glammed up.
The 38-year-old 'Toxic' singer took to Instagram to reveal her stripped-back look with fans. Spears traded in her midriff tops and heavy eye-makeup for a flannel shirt, glasses and a pair of Birkenstocks.
"Instagram versus Reality!!!!" she captioned the series of photos. "I wanted to show you what I really look like on a daily basis!!!!"
The pop star admitted she often feels "insecure" in photos she's not ready for and prefers to keep it real.
"I can get insecure when photos are taken of me that I'm not prepared for….. so I have always put so much effort into my appearance… but you know sometimes it's nice to not try so hard and pull down your walls every now and then!!!!" Spears wrote.
"It takes a lot of strength to do that!!!"
READ MORE: What's going on with Britney Spears?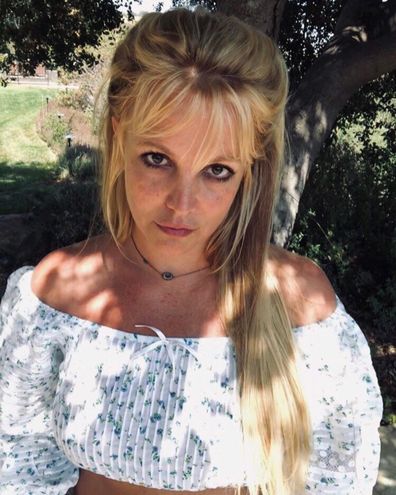 "Am I the only one who thinks this is NOT Britney!?!?," one user commented, while another said, "That's not her…"
Another fan simply wrote, "THIS IS NOT BRITNEY".
The snaps come amid growing concern over Spears' 12-year-conservatorship that reignited the #FreeBritney movement.
Spears recently disclosed her wish to have her father removed as sole conservator, with her sister Jamie Lynn requesting the court approve the appointment of Fidelity Financial Management to advise on her investments.
Her lawyer said, "Britney herself is vehemently opposed to this effort by her father to keep her legal struggle hidden away in the closet as a family secret."