Demi Lovato's ex-fiancé Max Ehrich is still reeling from his broken engagement.
The actor, 29, was seen in photographs obtained by TMZ at reportedly the same Malibu beach where he proposed to the popstar in July.
Ehrich looked visibly distraught as he paced the beach and sat down by himself with his head buried in his hands.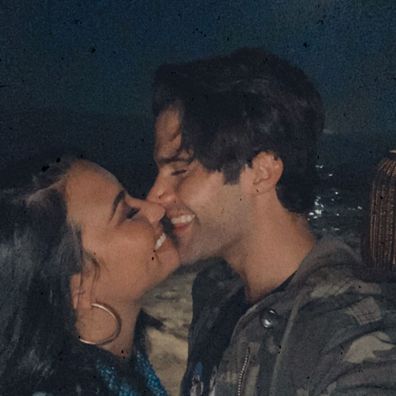 Two weeks ago, Lovato and Ehrich called off their engagement.
Ehrich claimed to have learned of their split "through a tabloid" article and alleged she had used him for clickbait.
Last week, it was reported Lovato, 28, gave Ehrich the US$1 million (approx. $1.3 million) ring back, a source told E! News.
"Part of the ring was made from a diamond that was hers," the insider said. "Part of it was his."
READ MORE: Demi Lovato and Max Ehrich reportedly call off their engagement: 'Tough decision'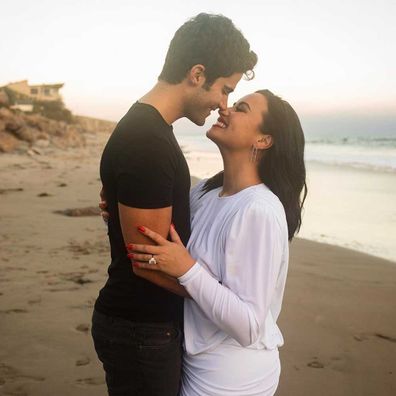 Lovato and Ehrich began dating in March this year amid the coronavirus pandemic. On July 23, Lovato announced Ehrich had proposed in Malibu.
"When I was a little girl, my birth dad always called me his 'little partner' — something that might've sounded strange without his southern cowboy like accent," Lovato wrote alongside a photo of her engagement ring. "To me, it made perfect sense. And today that word makes perfect sense again but today I'm officially going to be someone else's partner."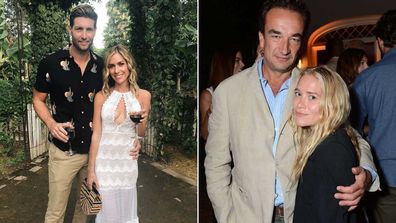 Celebrity breakups of 2020