Elizabeth Chambers' son Ford is recovering after a "random" fall from his bed.
The TV personality, 38, who shares three-year-old Ford with estranged husband Armie Hammer, disclosed how her son "fell out of bed while he was sleeping and clipped his cheek on the bedside table."
"After hours of crying (both of us), excessive bleeding (so much blood), Hops becoming sick because she feels the way I do about blood, here we are," she said of her and daughter Harper Grace, five.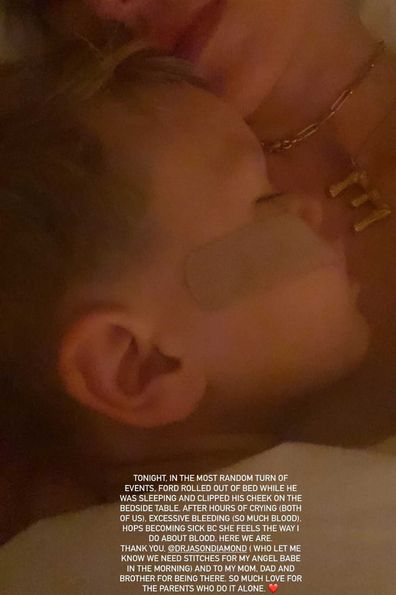 "Thank you @drjasondiamond (who let me know we need stitches for my angel babe in the morning) and to my mom, dad and brother for being there. So much love for the parents who do it alone."
READ MORE: Elizabeth Chambers files for divorce from Armie Hammer after 10 years of marriage
Earlier today, it appeared that Ford was on the mend as he sat on his mother's lap and waited to go into the "operating room" with a bandage on his cheek.
Last month, Chambers revealed on Instagram that Ford and Harper had started their school year in the Cayman Islands.
"A couple days late and my sad signs didn't survive the humidity or enthusiasm. BUT, Monday marked their second week of kindergarten and pre-k IRL in GC and the first day of Zoom Kindergarten for Hops at her school in LA," she captioned two cute snapshots of her kids celebrating their return to the classroom. "Happy back-to-school, whatever that means to you!"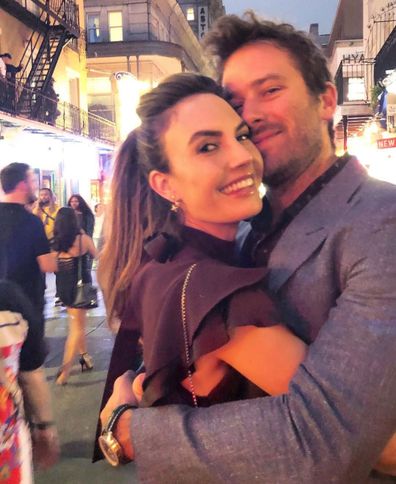 Chambers is currently quarantining in the Cayman Islands while Hammer spends time in the US. In June, the former couple announced their separation after 10 years of marriage.
Chambers filed for divorce in early July, citing irreconcilable differences.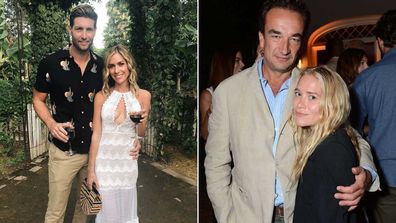 Celebrity breakups of 2020