Fifi Box is applauding her daughter Trixie Box for getting through a "tough year" as she prepares to head back to school.
The 43-year-old radio host shared an Instagram photo with Beatrix 'Trixie' Belle, seven, and her one-year-old daughter Daisy.
"I'm sooooo proud of my gorgeous girl getting through this tough year, I'm going to miss her so much during the day, we've been inseparable," Box wrote on October 12. "Her laughter, fun and adorable conversations have lifted my spirits every day. Daisy and I won't know what to do with ourselves!"
In a separate post, she shared an adorable image of Daisy climbing over her work station.
"Trying to work from home this morning had its challenges…but she's worth it," Box captioned a snap of her daughter in a pink onesie.
READ MORE: Fifi Box opens up about first day with new baby Daisy and how daughter Trixie loves being a big sister
In March, Box celebrated her 43rd birthday with her two beautiful daughters.
"Best birthday with my girls," the radio presenter captioned the snap.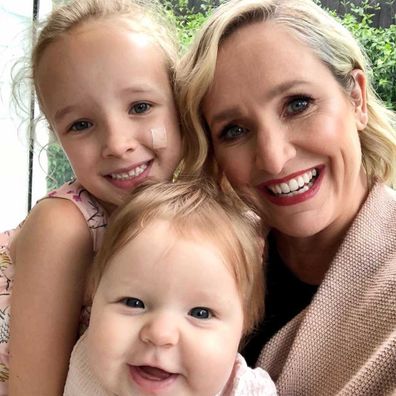 The radio host shares daughter Daisy with Grant Kenny. She and the former ironman champion dated briefly in 2012, three years after he separated from Lisa Curry.
Later in 2012, the former couple split and Box welcomed Trixie the following year.
At the time, she kept the identity of Trixie's father quiet until 2016 when she revealed Kenny was the dad.
In June 2019, Box welcomed Daisy, via IVF with an anonymous donor.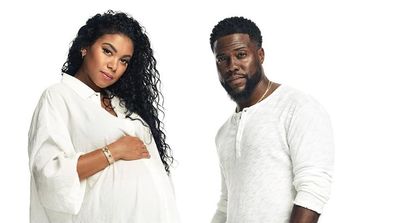 Celebrity babies 2020: Every celebrity baby born this year