Ted Danson and Mary Steenburgen are arguably Hollywood's cutest celebrity couple.
On October 7, the pair celebrated their 25th wedding anniversary. It took the Cheers actor and the What's Eating Gilbert Grape? star a while to find each other, but when they did, they knew it was forever.
Here's how the loved-up duo came to be.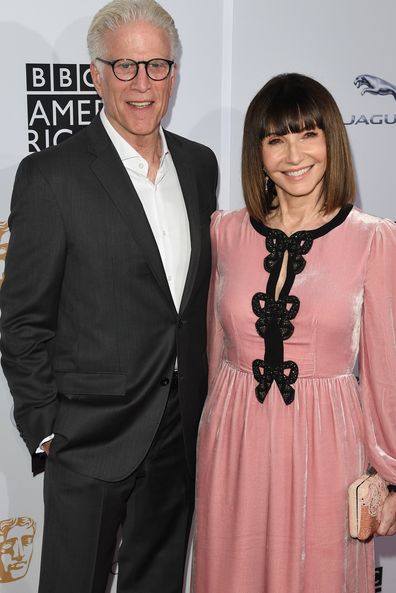 Ted was married twice before meeting Mary
When he was 23, Ted married actress Randell "Randy" Gosch after meeting her at Carnegie Mellon University in Pittsburgh, Pennsylvania. They divorced five years later, in 1975.
His second marriage was to producer Cassandra "Casey" Coates in 1977. Two years later, they welcomed their first child, a daughter named Kate. During the birth, Casey suffered a stroke and Ted spent years caring for her to help her recuperate. Eventually, with Ted's help, Casey learned to walk again. In 1985, Ted and Casey gave Kate a sister when they adopted a little girl named Alexis. By this point, Ted was a global superstar thanks to his lead role of Cheers. Ted and Casey's marriage began to suffer due to the trauma of the stroke.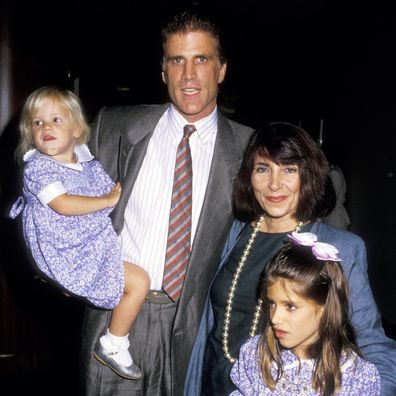 Later, in a 2018 interview with Closer, Ted said the ordeal created "a huge rift between us — a massive lack of trust".
"We were adjusting to the fact that we weren't the same people we were before it happened," he said.
In 1993, Ted and Casey divorced. Ted's affair with actress Whoopi Goldberg contributed to the end of their marriage and the divorce was highly publicised and ended up costing the Cheers star US$30 million because they didn't have a prenup when they got married.
Ted dated Whoopi Goldberg after his second divorce
Ted met Whoopi in late 1988 while he was a guest on The Arsenio Hall Show. He was still married to Casey at this stage, but he and Whoopi became friends.
In 1992, they began working on the film Made in America together. Ted, 45, and Whoopi, 37, soon became romantically involved. But it was short-lived.
The couple issued a statement announcing the end of their relationship in November 1993.
Mary was married once before
In 1978, Mary, then 25, began dating British actor Malcolm McDowell, 35. They fell in love after meeting on the set of their film Time After Time. They married in 1980, welcomed two children together — Lilly and Charlie — and divorced in 1990.
RELATED: All the times Mary Steenburgen's son Charlie McDowell trolled her by pretending actress Andie MacDowell was his mother
A few years later, Malcolm opened up about their split in an interview with the Evening Standard: "We just threw in the towel. I think two actors being together is extremely difficult. They're both basically babies."
Ted and Mary had both given up on love when they met
In 1993, Ted, then 46, and Mary, 40, began filming a movie called Pontiac Moon, in which they played husband and wife. Neither was looking for love.
"I announced to all my friends — not dramatically, but very seriously — that I was done with relationships," Mary told Closer in 2018.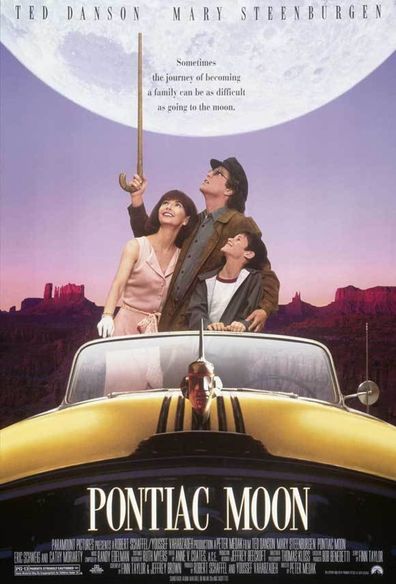 Mary had been a fan of Cheers and often watched it while going through her own divorce from Malcolm, but she thought, like his character Sam, that Ted was a playboy.
Despite their best efforts, Mary and Ted fell in love while filming a canoe scene over the course of five hours.
"We paddled in sync," Ted said. "We went out as friends and by the time we came back, we were in love… Ironic how life works in those moments. Once you throw up your arms and surrender, a lot of times things come your way."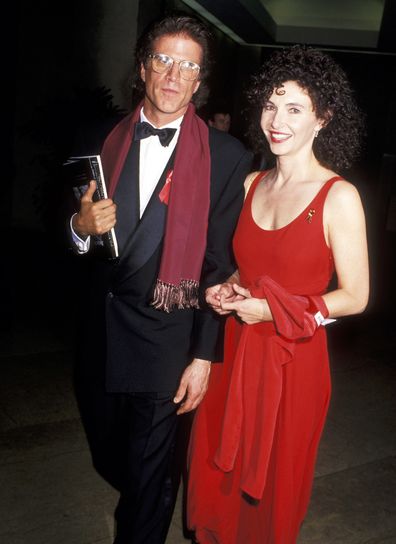 They married two years later
On October 7, 1995, Ted and Mary sealed the deal. They tied the knot and he became a stepdad to Charlie and Lilly, while she became a stepmother to Kate and Alexis. But the honeymoon period never really went away…
RELATED: Lily Collins announces engagement to Charlie McDowell
They're still crazy about each other
In a 2017 interview with Us Weekly, Ted said some pretty adorable things.
"I'm madly in love with Mary Steenburgen," he said. "She's a remarkable human being, so I'm just incredibly blessed. It feels like heaven on Earth. If I were to die, I can say, I know what it's like to be loved and to love."
The actor tells Mary she's beautiful every single day.
"I do know a lot of women live without that," Mary told People in 2018. "And it does matter, someone just telling you that."
In a joint chat with Closer in 2018, Mary said, "I'm ridiculously in love with him. I find him endlessly fascinating. He surprises me all the time and most of all he makes me laugh."
"I get nervous around her because I want to impress her — I am the luckiest," Ted said in the same interview.
Like any marriage, it's not always easy
Mary once revealed she gets jealous sometimes.
"People think they know Ted from watching TV, so literally a woman has one drink and she comes up and just wants to sit on his lap!" she told Closer. "I want to punch their lights out!"
"We fight it out, but it's better if I listen," Ted added. "When I think I'm right. I'm usually way wrong. We have such a bank of goodwill and trust. And you need to be with somebody trustworthy."
They celebrated their silver anniversary in an adorable way
On the evening of their 25th wedding anniversary, Mary posted a very cute selfie with Ted.
"This was SUPPOSED to be a sweet loving anniversary photo but you have a big piece of salad in your teeth," she wrote on Instagram. "So there it is. Thank you for making me laugh today and every single one of the last 9,125 days. You are the goofiest, wisest, kindest, dreamboat in the world. True, that is a big ass piece of salad but even that doesn't mar your legendary beauty. I can't believe how lucky I am. Happy Anniversary, Ted. Love, Mary."
Congratulations Ted and Mary!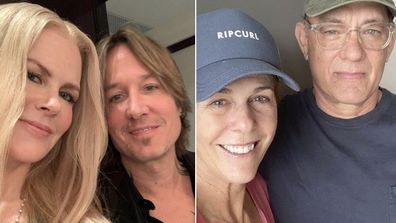 Celebrity couples who have been together for a really long time