Kanye West is at it again.
This year he announced he would be running for president, though he filed his application too late and did not have the support of a party.
But that hasn't stopped him from encouraging his fans to vote for him anyway.
In a post shared on Twitter, the rapper shared a photo from a friend who had written West's name on the presidential election ballot. He captioned the photo "Friends writing me in", with a dove emoji.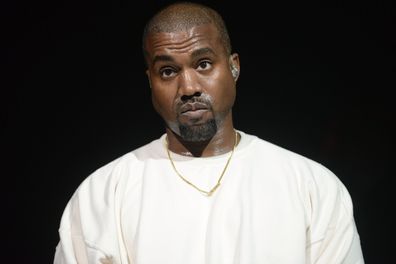 People on Twitter were quick to condemn West's tweet, for many reasons. Multiple users retorted that it's illegal to share photos of completed ballot forms online.
They also pointed out that a vote for West — or any other write-in candidate — is a throw-away vote, as they won't receive enough "Kanye West" write-ins to make any impact. And a throw-away vote is essentially a vote for Trump.
"If you're writing in Kanye West on the ballot, you're more stupid and selfish than he is, because that is a vote for Donald Trump. THIS IS NOT A GAME," one user wrote.
Another commented, "Kanye West is asking people to write him in on the ballot. Reminder: WRITING-IN KANYE IS A VOTE FOR TRUMP!"
One other person summed it up nicely: "Here's a reminder that Kanye is a billionaire who got more stimulus money than any of you."
Other celebrities have even weighed in on the debacle, urging people not to vote for West. Even the rapper's friend, John Legend, shared information dissuading people from doing write-in votes.
Legend shared an article about how West's campaign is designed to help Trump win the 2020 election, adding "Anyone reckless and/or misinformed enough to fall for the okey doke probably wasn't voting for Biden (or voting at all)."
Back in July, West announced via Twitter his intent to run for president: "We must now realise the promise of America by trusting God, unifying our vision and building our future. I am running for president of the United States."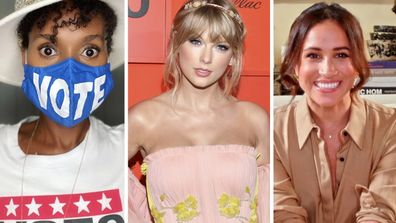 All the celebrities who have posted about the 2020 US presidential election