Amy Locane is currently in prison, serving her second sentence for a fatal drunk driving accident in 2010. In an interview from prison with Entertainment Weekly, Locane says she's worried that everyone will forget about her while she's behind bars: "When it's no longer a story, I'll just be forgotten."
She was convicted for second-degree vehicular homicide and assault by an auto, and sent to jail but was granted parole in 2015. This year she was sent back to jail by a judge who considered that punishment "too lenient". The actress says she doesn't understand her re-sentencing.
"I feel like I have to, legally, watch every little thing I say because I don't really understand a lot of this," the Melrose Place actress said from behind bars. "It's very confusing."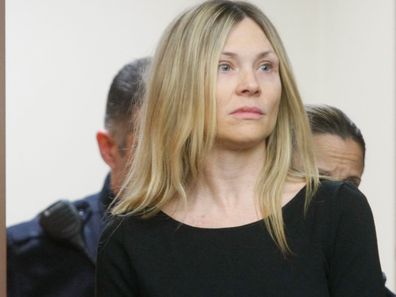 In 2015 Locane was released on parole after serving only two-and-a-half years of her sentence for killing Helene Seeman, 60, and severely injuring Seeman's husband, Fred.
Last month, she was ordered back to prison by a judge because New Jersey has a six-year minimum serving time before an inmate can be eligible for parole. During her re-sentencing, the judge noted that Locane was unwilling to acknowledge full responsibility for her role in Seeman's death.
"There's one thing after another. I have overcome everything," Locane, who has been sober since the accident, added. "It just seems more and more unrealistic. I wasn't expecting to have to come in for as long as I ended up having to be here."
Seeman says that the first week in jail was the hardest, because she only had two phone calls with her daughters, Paige Cricket, 13, and Avery Hope, 11.
She says it's been difficult for her girls to wrap their heads around the idea that their mum has gone back to prison.
"One was like, 'Why are they pushing you so hard?' I don't know. I'm not minimising what happened in 2010. It was serious and devastating," she said, adding, "I try to stay positive, but there is the fear that people will forget.
"I have a huge fear right now that my kids are gonna forget me. I won't be home until my oldest is 18 and my youngest is 16. I can't even fathom that. I cannot even think about that."
Locane's boyfriend, Jim Wronko, is serving as her lawyer. He maintains that Fred Seeman was at fault for turning into Locane's lane before the collision.
"People ask me, 'Explain this. It doesn't make any sense.' And my answer is I can't explain because I don't think it makes any sense, either," Wronko told EW. "The judge obviously tailors everything in her own perspective. She says Amy doesn't take responsibility and that just tells me she didn't read anything I gave her.
"Amy takes responsibility. She should not have consumed alcohol and then drive. She was involved in the accident. But that doesn't mean you would ignore the fact that at the moment of impact, she was in her lane, and this guy cut her off. He was almost literally stopped in her lane. You don't ignore that. That doesn't mean that she's not taking responsibility. Ultimately, we just have to hope the Supreme Court takes it. We fight on."
Locane says she's back at the same jail she served time in before, which is a small comfort for her. "Some of the girls I knew are still there, so there's a little bit of comfort in that. It's funny… some of the officers [at the jail] just look at me and they're like, 'Huh.' They remember me from before."
While the actress has been ordered to spend another four years behind bars before being eligible for parole, she's hoping that Wronko will successfully appeal for early release.
"I'm just clinging to hope right now," she said. "God has a plan, so I'll just try to hang in there, you know?"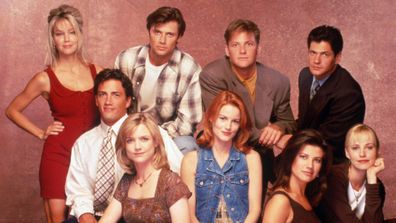 What the cast of Melrose Place looks like now