Phil Collins has split from his ex-wife for the second time and it's gearing up to be a messy breakup.
The legendary musician wanted Orianne Cevey, 46, to vacate his Florida mansion last Friday, but she's reportedly refusing to leave. So the 69-year-old will take the necessary steps to have the jewellery designer evicted.
According to TMZ, Collins plans to file an eviction lawsuit next week when the courts reopen in Florida.
The couple were first married in 1999 before spitting in 2006. In their 2008 divorce settlement, Collins paid Cevey a reported US$46.76 million (approx. $65 million). She then went on to marry investment banker Charles Mejjati but divorced him in 2016 to reconcile with Collins, the father of her sons Nicholas, 19, and Matthew, 15.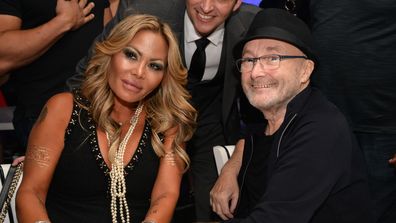 TMZ reports that Cevey will only vacate the premises if Collins renegotiates their 2008 divorce settlement and is threatening to release false accusations about the former Genesis drummer unless he does so.
But Collins is sticking his ground and won't cough up another cent, especially given reports Cevey married another man in Las Vegas two months ago while telling Collins she was there for a business trip.
A court battle appears to loom between the exes, with Cevey's lawyer, Frank Maister, telling The Sun in a statement, "We will deal with Mr Collins in the courthouse, not the gossip column."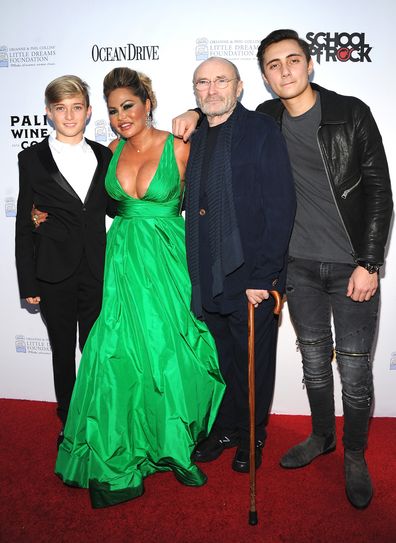 Collins was full of hope when he and Cevey reconciled in 2016, telling People magazine at the time that they realised they missed each other. 
"It wasn't something we wanted to make a song and dance about," he said. "But obviously when you have children, there's two ways you can go. You can go the nasty way or you can go the nice way, and we always went the nice way … and we realized we missed each other.
"We are still enjoying living in a house together and changing light bulbs. We are back together, we are very happy and time will tell as far as the future — who knows?"
Cevey is Collins' third wife. He was married to Jill Tavelman from 1984 to 1996, and Andrea Bertorelli from 1975 to 1980.
Collins has five children. As well as the two sons he shares with Cevey, he is also father to Lily Collins from his marriage to Travelman, and daughter Joely and son Simon from his marriage to Bertorelli.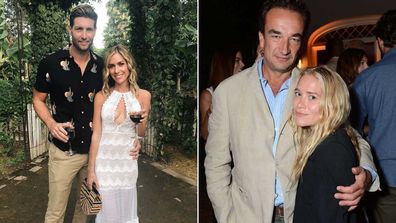 Celebrity breakups of 2020