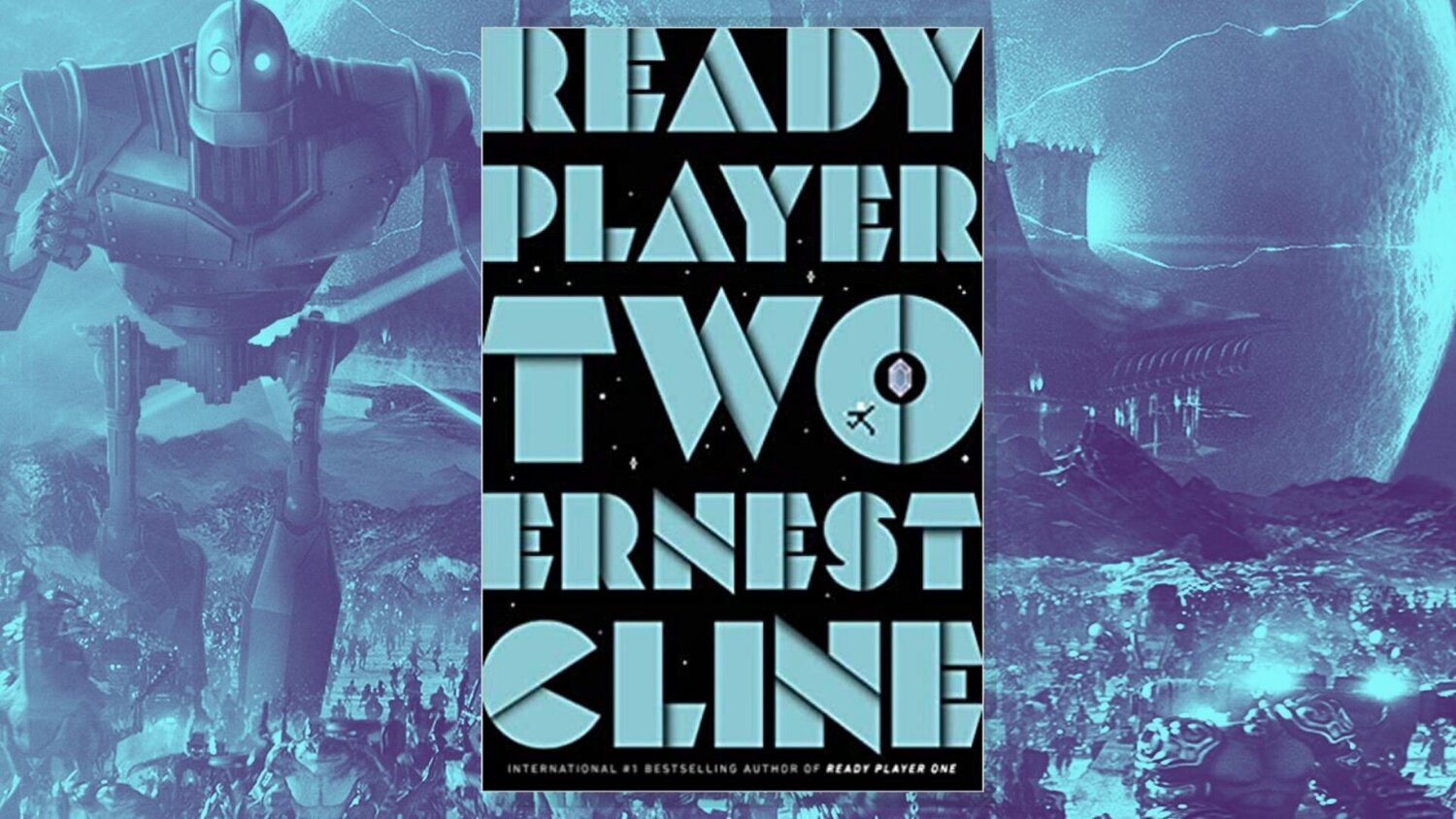 It pains me to start off like this, but if you have not read, listened to and or watched the movie of Ready Player One, please stop what you are doing. Do whatever you can to read/listen to/watch Ready Player One. If you regularly read this site you will enjoy the story more than you can imagine and this post will not spoil anything for you. This was my spoiler alert and now we will be returning you to our regularly scheduled programming.
The much-anticipated sequel to Ernest Cline's bestseller Ready Player One, Ready Player Two explores what happens to Wade Watts and company directly after winning full control of the OASIS. It was recently announced that the release date for the book is November 24th of this year along with the cover art but that was it.
Over the weekend Penguin Random House announced the official plot synopsis and pre-order info, and I am all over it. Check it out:
AN UNEXPECTED QUEST. TWO WORLDS AT STAKE. ARE YOU READY?

Days after winning OASIS founder James Halliday's contest, Wade Watts makes a discovery that changes everything.

Hidden within Halliday's vaults, waiting for his heir to find, lies a technological advancement that will once again change the world and make the OASIS a thousand times more wondrous—and addictive—than even Wade dreamed possible.

With it comes a new riddle, and a new quest—a last Easter egg from Halliday, hinting at a mysterious prize.

And an unexpected, impossibly powerful, and dangerous new rival awaits, one who'll kill millions to get what he wants.

Wade's life and the future of the OASIS are again at stake, but this time the fate of humanity also hangs in the balance.

Lovingly nostalgic and wildly original as only Ernest Cline could conceive it, Ready Player Two takes us on another imaginative, fun, action-packed adventure through his beloved virtual universe, and jolts us thrillingly into the future once again.
You will be able to order any format you would like: hardcover, paperback, ebook, or audiobook. I am not sure what I am going to buy first. If Cline keeps with tradition, there will be a scavenger hunt embedded in the physical copy. Or you can get the audiobook read to you by Wil Wheaton, who did a phenomenal job bringing to life Cline's two other bestsellers, Ready Player One and Armada.
I have been anxiously anticipating the release of this book since I finished the first book and every subsequent time after that. The movie helped to ease the tension, however, it just didn't hit like the book did for me.
If you missed the link above click here for your pre-order and let's hope that November 24th gets here soon. Let me know what you think.