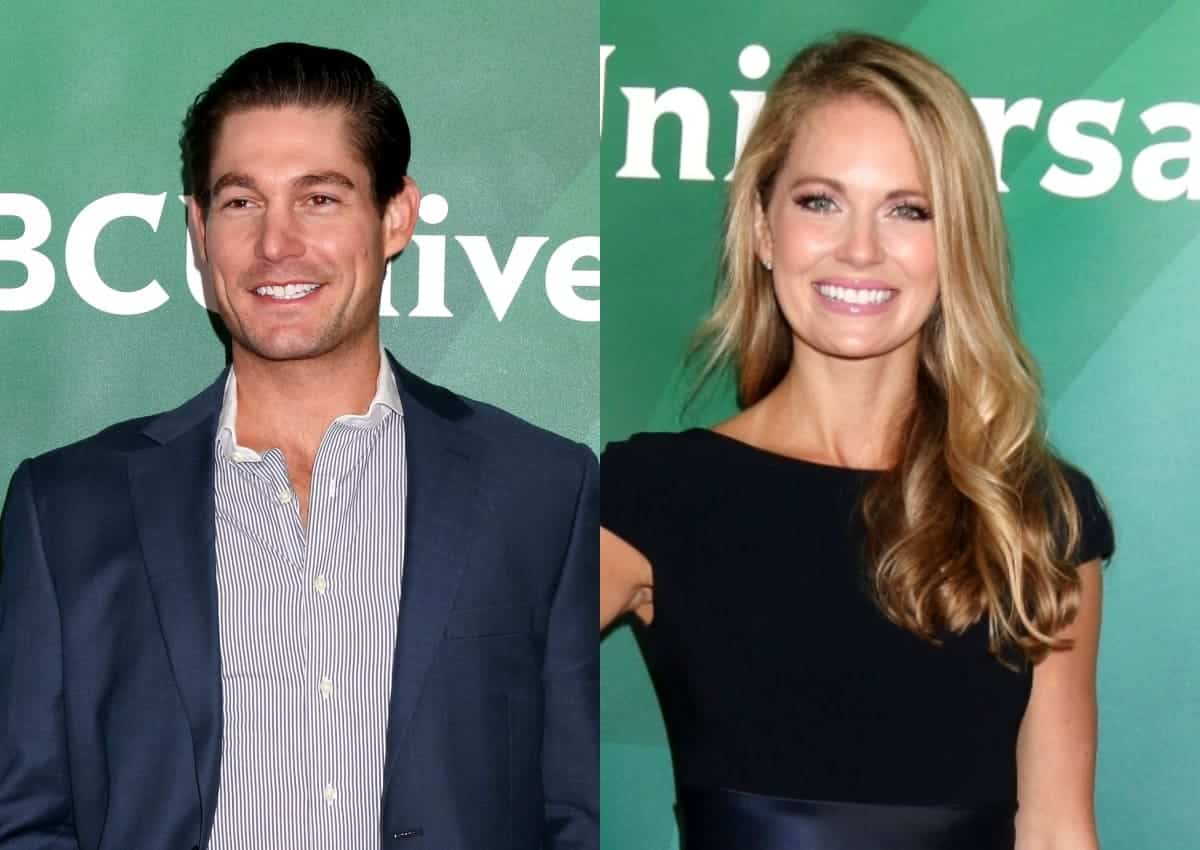 Craig Conover is opening up about the challenges he faced as he launched his sewing company, Sewing Down South.
During a new interview, the Southern Charm cast member revealed what his former co-star, Cameran Eubanks, did to disappoint him before sharing which castmates likely won't read his new book, Pillow Talk: What's Wrong with My Sewing?, and he also revealed his timeline for an engagement to Summer House star Paige DeSorbo.
After revealing on the May 11 episode of the Behind the Velvet Rope With David Yontef podcast that Shep Rose "always rode" him about his ideas, like his concept for his sewing business, he expected more support from other members of the show.
"Cameran is who I was most disappointed in… I just had never seen that side of her… I knew I had a good idea and I really liked it. And I just thought these people would trust me enough to be like, 'If Craig wants to do this, you know, f-ck it. Let [him] do it,'" Craig said. "But I think what hurt the most was it made me feel like the guy [who] lost everyone's trust."
While Craig hoped Cameran would get behind his idea quicker, he said she was the "very first one" to eat her words once he became a success.
"The first red carpet she was on, she was like, 'Hey, Craig was right. I was wrong. I am eating crow,'" he recalled.
When Craig was then asked which of his castmates reacted badly to his book, he suggested that Whitney Sudler-Smith "is never happy with anything" before confirming he hadn't yet read the publication.
"I finally got to write about the casting process for our show, which the network has really given me a long leash with this… [And] there's a few things that I'm sure [would] annoy [Whitney] a little bit… [But] I think it'll be a while before him and Shep read my book. If they ever do," Craig admitted.
As for what's next with Paige, Craig said that while the two of them discuss their future frequently, they're "not rushing" anything, including an engagement.
And, he continued, when he does propose to Paige, he knows better than to do it with cameras rolling.
"I think if you guys ever saw it, the answer would be 'no' from Paige. We do a good job of keeping… some of our milestones outside of the camera's reach… [But] I just built her a huge closet at my house in Charleston," he revealed.
He also teased his and Paige's engagement timeline, "You won't see a proposal until we're at least together for a year."
Looking back at his time on Southern Charm, Craig said he went through a "pretty rough" time amid filming on Southern Charm season two.
"[It] got pretty rough. I was living like paycheck to paycheck and just spending more than I had," he explained. "I felt like I had to be the guy buying all the shots."
According to Craig, who has been open about his past addiction to Adderall, he once yelled at producers ahead of a pillow party because he'd been up "all night" and burned himself out.
"Half the time I just take another one, but I didn't realize that I was depressed at that time. And Adderall was my happy pill," he noted. "When I took Adderall, I wasn't depressed in that moment, but I didn't realize that it was just elongating… the real issues."
Southern Charm season eight is coming soon.